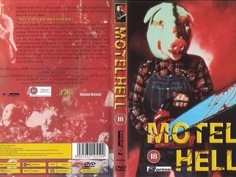 So we decided to make a trip down to Lake Rawlings again. This time it was Chris, Kellie, Jeff L. and I. We made the mistake of reserving rooms at the Nottoway Motel. Wow, talk about a motel right out of the movies – HORROR MOVIES! After swapping out my initial room for one with AC, the room I had to use was one that I *swear* had just been used to film a porno! I mean this is one of those rooms that hadn't changed since the '70s! Even the toilet wasn't affixed to the floor!
Well, I tried to sleep there but I just couldn't being myself to pull back the covers on the bed. So, I ended up getting out of there and heading 20 miles further south to the Holiday Inn Express, where I finally enjoyed a clean and quiet room.
The following day's dives were great. Got some fun video and generally had a good time. Was a nice prequel to the Master Diver class I would be attending over the next couple days there.